Back to list
Propriétés rhéologiques des lubrifiants
Authors :
BRIANT Jean
,
DENIS Jacques
,
PARC Guy
ISBN :
9782710804352
hardcover 17 x 24 cm 348 pages
Publication date :
1985
Paper version

Add to cart 79 $ (73 €)
Cet ouvrage traite des différents paramètres caractérisant les écoulements, les divers types de fluides et de viscosimètres, les relations entre les structures chimiques et les propriétés d'écoulement, les additifs de viscosité et formulations d'huiles aux diverses catégories de viscosité.
Cet ouvrage est disponible en anglais sous le titre "Rheological Properties of Lubricants".
Contents :
1. Notions élémentaires. 2. Différents types de fluides. 3. Mesure de la viscosité. 4. Viscosité des huiles et température. 5. Viscosité des mélanges d'huiles minérales. 6. Variation de la viscosité avec la pression. 7. Relations, structures, propriétés de viscosité et d'écoulement à basse température. 8. Additifs épaississants. 9. Principes d'élaboration d'une formule d'huile. Utilisation de l'abaque de Groff. Bibliographie. Index.
Same authors books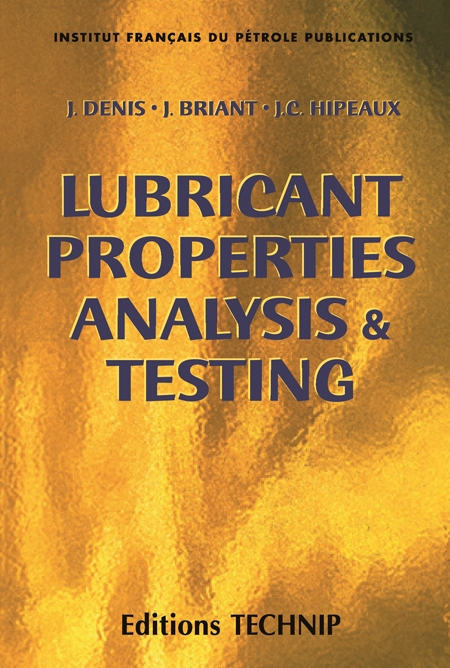 Lubricant Properties, Analysis andTesting
February 2000 BRIANT Jean, DENIS Jacques, HIPEAUX Jean-Claude

Add to cart 166 $ 153 €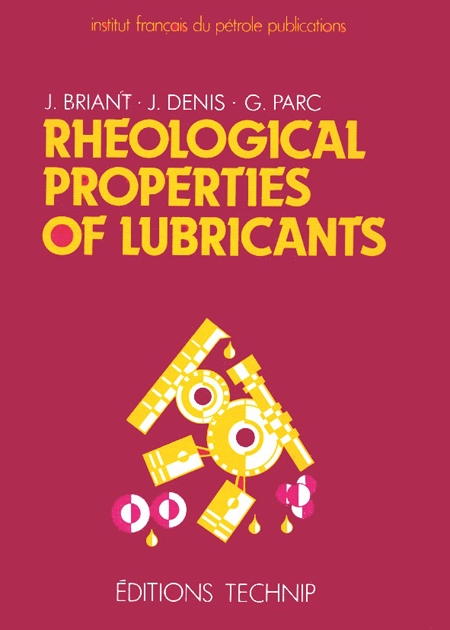 Rheological Properties of Lubricants
1989 BRIANT Jean, DENIS Jacques, PARC Guy

Add to cart 0 $ 0 €