Back to list
Estimation, prédiction
Eléments de cours et exercices résolus
Authors :
DUFLOS Emmanuel
,
VANHEEGHE Philippe
ISBN :
9782710807742
trade paperback 16 x 23 cm 176 pages
Publication date :
August 2000
Paper version

Add to cart 37 $ (35 €)
Around the book

Browse the book
• Link 1
Cet ouvrage présente de façon synthétique l'essentiel de ce qu'il faut savoir en estimation et prédiction pour permettre au lecteur (étudiant, technicien ou ingénieur) une mise en oeuvre aisée. A cette fin, il se concentre sur les notions et méthodes nécessaires à des applications dans l'industrie ou la recherche. Le livre associe des rappels théoriques à des exercices dont une correction particulièrement détaillée est proposée.
Contents :
1. Notion d'estimateur. 2. Notions sur les signaux aléatoires stationnaires. 3. Estimateurs issus de l'approche classique. 4. Estimateurs issus de l'approche bayesienne. Bibliographie.
Same field books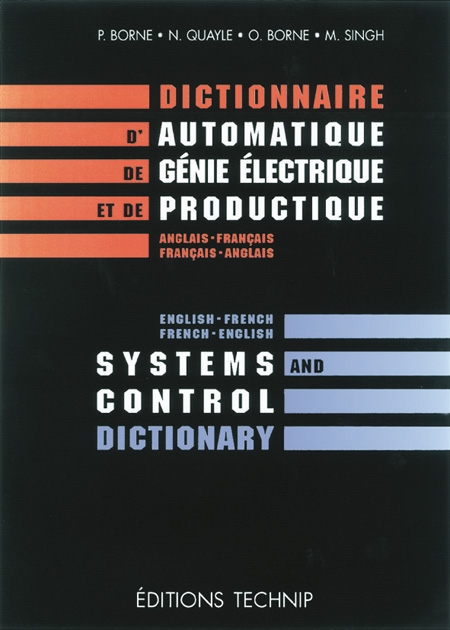 Systems and Control Dictionary. English-French, French-English
1998 BORNE Pierre, QUAYLE Nigel

Add to cart 171 $ 143 €