Back to list
Comprehensive Dictionary of Petroleum and Other Energy Sources. English-French, French-English
Dictionnaire du pétrole et autres sources d'énergie. Anglais-Français, Français-Anglais
Authors :
BRACE Gerald
,
MOUREAU Magdeleine
ISBN :
9782710809111
trade paperback 170 x 240 mm 1232 pages
Publication date :
2008
American buyers

Paper version

Add to cart 199 $ (163 €)
. A dictionary of oil and natural gas: exploration, drilling, production, refining, petrochemicals, storage, transport, uses of petroleum products.
. A dictionary of energy: coal, biomass, electricity, energy from sun, wind, water or oceans, nuclear or geothermal energy.
. A dictionary of sciences and technologies: mathematics, physics, chemistry, biology, earth sciences.
. A dictionary of interdisciplinary fields: communications, data processing, economics, environment, legislation, pollution, safety, units of measurement.
. 80 000 words and terms translated or explained.
. 10 000 definitions or clarifications in each language.
. Un dictionnaire du pétrole et du gaz naturel : exploration, forage, production, raffinage, pétrochimie, stockage et transport, utilisation des produits pétroliers.

. Un dictionnaire de l'énergie : charbon, biomasse, électricité, énergie tirée du soleil, du vent, de l'eau ou des océans, énergie nucléaire ou géothermique.

. Un dictionnaire des sciences et des techniques : mathématique, physique, chimie, biologie, sciences de la terre.

. Un dictionnaire des domaines interdisciplinaires : communication, économie, environnement, législation, pollution, sécurité, traitement des données, unités de mesure.

. 80 000 mots et locutions traduits ou commentés.

. 10 000 définitions ou explications dans chacune des langues.
Same authors books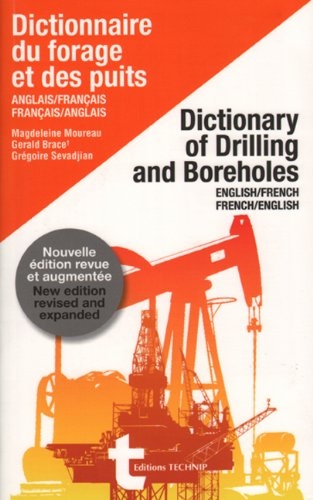 Dictionary of Drilling and Boreholes. English-French, French-English
March 2011 BRACE Gerald, MOUREAU Magdeleine, SEVADJIAN Grégoire

Add to cart 59 $ 50 €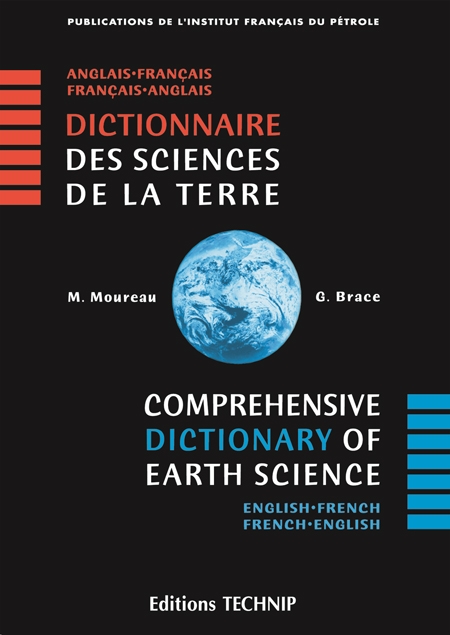 Comprehensive Dictionary of Earth Science. English-French, French-English
February 2000 BRACE Gerald, MOUREAU Magdeleine

Add to cart 199 $ 163 €
Same field books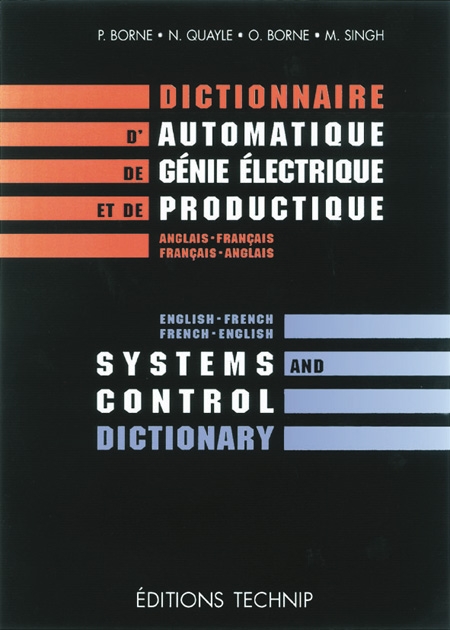 Systems and Control Dictionary. English-French, French-English
1998 BORNE Pierre, QUAYLE Nigel

Add to cart 171 $ 143 €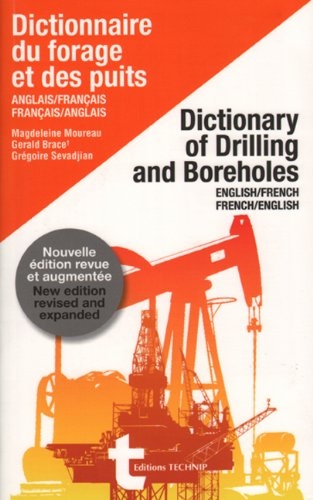 Dictionary of Drilling and Boreholes. English-French, French-English
March 2011 BRACE Gerald, MOUREAU Magdeleine, SEVADJIAN Grégoire

Add to cart 59 $ 50 €