Back to list
Physico-chimie des lubrifiants
Analyses et essais
Authors :
BRIANT Jean
,
DENIS Jacques
,
HIPEAUX Jean-Claude
ISBN :
9782710807261
hardcover 16 x 24 cm 464 pages
Publication date :
1997
Paper version

Add to cart 131 $ (121 €)
Cet ouvrage rassemble l'essentiel des connaissances relatives à l'analyse et au contrôle des lubrifiants en fonction des propriétés liées à leurs performances. Il passe en revue les méthodes d'analyse et d'essais, y compris les méthodes de contrôle des huiles en service, praticables au laboratoire ou sur un chantier. Un chapitre original est consacré aux propriétés microbiologiques des produits et à leur biodégradabilité. En majeure partie, les méthodes décrites ont été adoptées par les instances nationales et internationales de normalisation (AFNOR, DIN, EN, ISO, OCDE, etc.) ou par les organismes professionnels (API, ASTM, CEC, IFP, GFC, constructeurs automobiles, SAE, etc.). Les auteurs se sont attachés à indiquer le principe des techniques, leur fondement théorique, leur domaine d'application. Ils appuient leurs commentaires sur une longue expérience professionnelle et sur une étude bibliographique riche de plusieurs centaines d'articles. L'ouvrage intéressera les chercheurs, ingénieurs et techniciens chargés de l'élaboration des produits et les étudiants à la recherche d'informations.
Cet ouvrage est disponible en anglais sous le titre "Lubricant Properties, Analysis, and Testing".
Contents :
1. Analyse des constituants des huiles. 2. Propriétés physiques. 3. Propriétés physico-chimiques. 4. Propriétés microbiologiques. 5. Analyse des huiles en service ou usagées. Bibliographie. Index.
Same authors books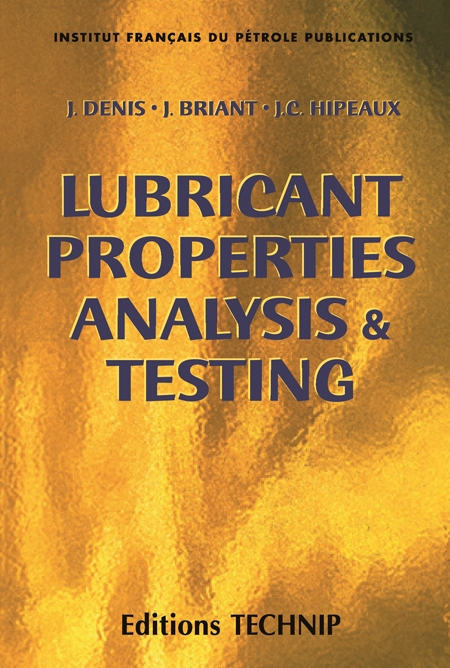 Lubricant Properties, Analysis andTesting
February 2000 BRIANT Jean, DENIS Jacques, HIPEAUX Jean-Claude

Add to cart 166 $ 153 €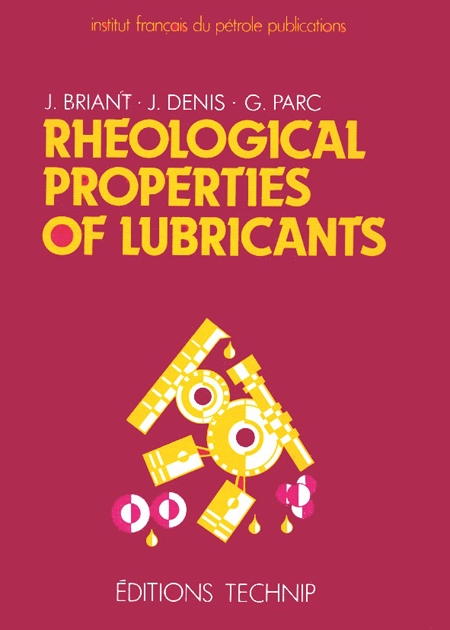 Rheological Properties of Lubricants
1989 BRIANT Jean, DENIS Jacques, PARC Guy

Add to cart 0 $ 0 €
Same field books