Retour à la liste
Well Testing: Interpretation Methods
Auteurs :
BOURDAROT Gilles
ISBN :
9782710807384
broché 170 x 240 mm 350 pages
Date de publication :
Janvier 1999
Acheteurs américains

Version papier

Ajouter au panier 82 €
This book is designed to be a technical reference for engineers and technicians who interpret well tests. For each case examined, it describes the most suitable interpretation methods, such as traditional methods, type curves, computer-generated type curves, and interpretation using derivatives. It cites the equations used to interpret results, while avoiding detailed mathematical discussions. Nevertheless, as numerous references are provided, those who wish to can trace the solutions back to their origins. The book also indicates the conditions under which different methods are useful, and is illustrated with a large number of figures and practical examples. The text shows how the interpretation of a well test varies according to the type of reservoir limits (e.g., faults, channels, secant faults, constant pressure limits, closed reservoir, etc.), the well reservoir configuration (e.g., partial penetration wells, inclined wells, artificially fractured wells, horizontal wells, injection wells, etc.), and the nature of more complex reservoirs (fissured reservoirs, two-layered reservoirs). It indicates which methods to use when the fluid in a well is a gas or a polyphasic fluid. Lastly, it deals with tests applied to multiple wells, including interference tests and pulse tests.
This book is available in French under the title "Essais de puits. Méthodes d'interprétation".
Table des matières :
Principle: 1. Principles of well testing. 2. Wellbore storage. 3. Skin. Interpretation methods: 4. Conventional interpretation methods. 5. Type curves. 6. The derivative. Reservoir boundaries: 7. Linear sealing faults. 8. Channels. 9. Intersecting faults. 10. Constant pressure boundary. 11. Closed reservoir. 12. Productivity index. Reservoir aspects: 13. Naturally fractured reservoirs. 14. Two-layer reservoirs. Well aspects: 15. Partial penetration wells. 16. Slanted wells. 17. Artificially fractured wells. 18. Horizontal wells. 19. Injection wells. Fluid aspects: 20. Gas wells. 21. Multiphase flows. Interferences: 22. Interference tests. 23. Pulse tests. Bibliography. Index.
Ouvrages de la meme collection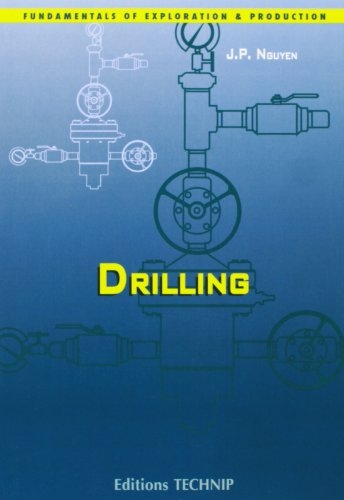 Drilling
1996 NGUYEN Jean-Paul

Ajouter au panier 85 €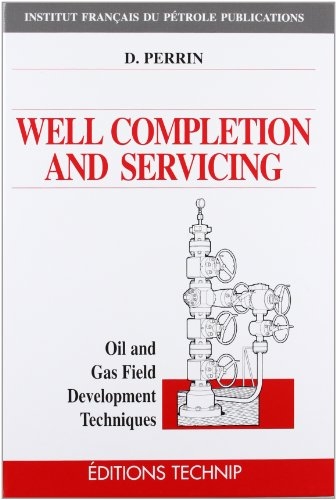 Well Completion and Servicing
Août 1999 PERRIN Denis

Ajouter au panier 105 €
Ouvrages du même thème