Back to list
Recherche et production du pétrole et du gaz
Réserves, coûts et contrats
Authors :
BRET-ROUZAUT Nadine
,
FAVENNEC Jean-Pierre
ISBN :
9782710809623
trade paperback 17 x 24 cm 352 pages
Publication date :
November 2010
Paper version

Add to cart 73 $ (61 €)
Around the book

Browse the book
• Link 1
Avec les contributions de D. Babusiaux (IFP), S. Barreau (IFP), P.-R. Bauquis (Total), N. Bret-Rouzaut (IFP), A. Chétrit (Total), P. Copinschi (IFP), J.-P. Favennec (IFP), R. Festor (Total), E. Feuillet-Midrier (IFP), M. Grossin (Total), D. Guirauden (Beicip), V. Lepez (Total), P. Sigonney (Total) et M. Valette (Total).

Les étapes conduisant à la production du pétrole et du gaz sont diverses, complexes et coûteuses. Diverses car, de la géologie à l'étude des gisements, la mise à jour des hydrocarbures fait appel à de nombreuses spécialités. Complexes, comme en témoigne le développement du métier d'architecte pétrolier qui coordonne l'ensemble des opérations. Coûteuses par le fait que les investissements en exploration et en production représentent plus de la moitié des investissements du secteur pétrole et gaz. De plus, la recherche est une activité risquée, tant du point de vue technique que financier : seul un forage sur cinq produit commercialement du pétrole ; quant aux zones de recherche et de production, elles sont disséminées partout dans le monde (Arabie, mer du Nord, Alaska, golfe du Bénin, golfe du Mexique).
Cet ouvrage fournit un panorama complet des enjeux ainsi que des défis de l'exploration et de la production du pétrole et du gaz. Après des rappels historiques et la présentation des marchés, sont étudiés les phases techniques, l'évaluation des réserves, l'estimation des investissements et des coûts, les processus de décision et de contrôle ainsi que l'environnement comptable, légal et contractuel de ces activités. L'ouvrage conclut sur le rôle de la sécurité et sur les questions d'environnement et d'éthique. Destiné à un public concerné par les différents aspects de « l'amont » pétrolier et gazier, ce livre est abordable par tous.
Cet ouvrage est disponible en anglais sous le titre "Oil & Gas Exploration and Production".
Contents :
1. Le pétrole, un produit stratégique. 2. Aspects techniques de l'exploration et de l'exploitation des gisements. 3. Les Réserves. 4. Les investissements et les coûts. 5. Cadre juridique, fiscal et contractuel. 6. La prise de décision en exploration-production. 7. Informations comptables et analyse de la concurrence. 8. Santé, sécurité, environnement et éthique. Bibliographie. Glossaire. Index.
Same authors books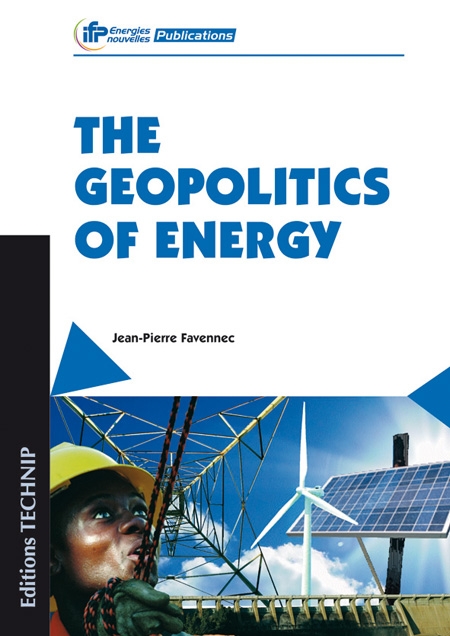 Geopolitics of Energy (The)
June 2011 FAVENNEC Jean-Pierre

Add to cart 60 $ 50 €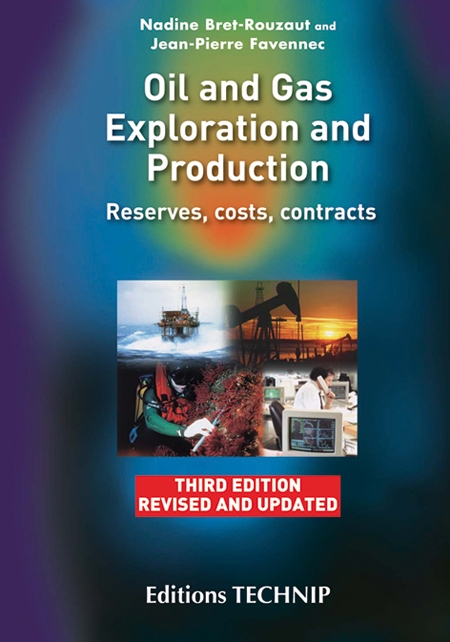 Oil & Gas Exploration and Production
September 2011 BRET-ROUZAUT Nadine, FAVENNEC Jean-Pierre

Add to cart 118 $ 109 €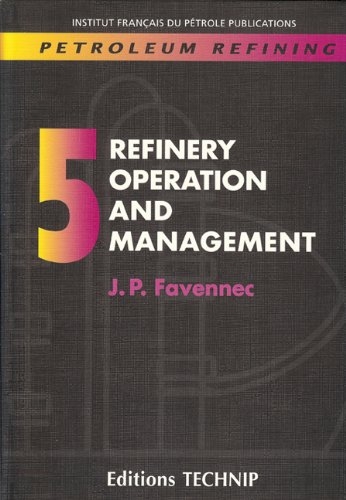 Petroleum Refining. Vol. 5 Refinery Operation andManagement
July 2001 FAVENNEC Jean-Pierre

Add to cart 146 $ 135 €
Same field books