Back to list
Raffinage du pétrole (Le). Tome 4. Matériels et équipements
Authors :
TRAMBOUZE Pierre
ISBN :
9782710807414
hardcover 16 x 24 cm 808 pages
Publication date :
March 1999
Paper version

Add to cart 167 $ (154 €)
Ce tome est consacré aux principaux équipements rencontrés en raffinerie ou dans un complexe pétrochimique. Les principaux équipements sont regroupés suivant l'objectif de l'opération réalisée, à savoir : technologies de séparation ; technologies de transfert de chaleur ; technologies de réaction ; technologies liées aux opérations mécaniques ; techniques de contrôle et d'optimisation des procédés. Pour chaque type de matériels décrit, les principes de base servant à la conception et au dimensionnement sont donnés, les détails importants pour la réalisation pratique sont soulignés en vue d'une efficacité optimale et les grandes tendances d'évolution sont présentées. Les divers chapitres présentent les approches spécifiques des techniciens de la profession, aussi bien constructeurs d'équipements que concepteurs ou exploitants de raffineries et ingénieurs de procédés.
This book is available in English under the title "Petroleum Refining. 4. Materials and Equipment".
Contents :
I. Technologies de séparation. 1. Contacteurs gaz-liquide pour colonnes à distiller. Colonnes à plateaux. 2. Contacteurs gaz-liquide pour colonnes à distiller. Garnissages. 3. Appareillages d'extraction par solvant. 4. Techniques de séparation physique de phases. II. Technologies de transfert de chaleur. 5. Fours de procédés. 6. Echangeurs de chaleur. III. Technologies de réaction. 7. Technologie des réacteurs chimiques. IV. Opérations mécaniques. 8. Pompes, compresseurs, turbines et éjecteurs. 9. Techniques d'agitation et de mélange. V. Techniques de contrôle et d'optimisation. 10. Contrôle et conduite. 11. Utilisation rationnelle de l'énergie. Bibliographie. Index.
Same authors books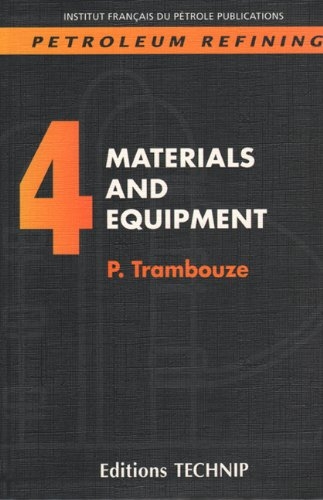 Petroleum Refining. Vol. 4 Materials and Equipment
October 2000 TRAMBOUZE Pierre

Add to cart 166 $ 153 €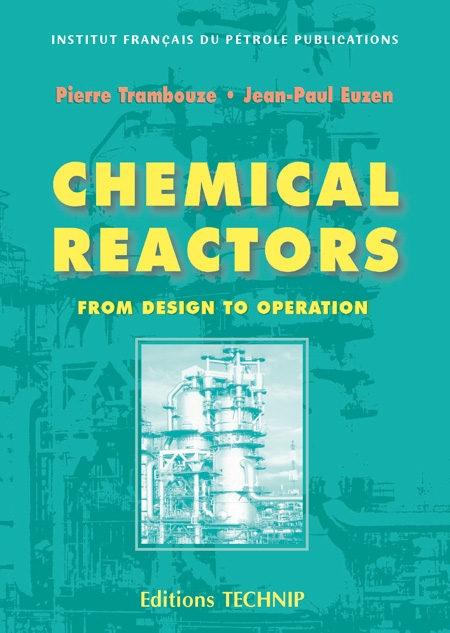 Chemical Reactors
May 2004 EUZEN Jean-Paul, TRAMBOUZE Pierre

Add to cart 227 $ 209 €
Same field books