Back to list
Analyse statistique des données spatiales (L')
Authors :
DROESBEKE Jean-Jacques
,
LEJEUNE Michel
,
SAPORTA Gilbert
ISBN :
9782710808732
trade paperback 16 x 24 cm
Publication date :
September 2006
Paper version
0 $
0 €

Out of print
E.book

Add to cart 95 $ (89 €)
Around the book

Browse the book
• Link 1
L'analyse statistique des données spatiales et spatio-temporelles constitue un champ de recherches intense en statistique tant sur le plan théorique que celui des applications. Cet ouvrage fait le point sur les développements les plus récents dans ce domaine. Les domaines d'applications de ces modèles vont de la géostatistique à l'épidémiologie en passant par l'environnement, l'écologie, l'économie...
Contents :
1. La corrélation et ses dérivés : le rôle de Galton dans leur histoire. 2. Dépendance spatiale et autocorrélation. 3. Les modèles d'autorégression spatiale. 4. Modèles autorégressifs : tests de spécification. 5. Modèles autorégressifs et problèmes d'estimation. 6. Modèles du second ordre. 7. Champ de Gibbs-Markov sur un réseau. 8. Processus ponctuels spatiaux. 9. Simulation des modèles spatiaux. 10. Estimation des modèles spatiaux. 11. Données régionales et agrégation spatiale. 12. Le cadre général de la géostatistique. 13. Géostatistique linéaire, prédiction linéaire par krigeage. 14. Krigeage disjonctif. 15. Prédiction non-linéaire par simulation conditionnelle. 16. Discontinuités statistiques et discontinuités spatiales : l'exemple des inégalités de richesse par habitant en Italie (1951-1991). 17. Validation d'un modèle géostatistique pour l'interpolation : application à un événement pluvieux. 18. Poisson non-stationnaire et échantillonnage semi- raréfié : comment les cèdres du Lubéron envahissent-ils l'espace ? 19. Quelles sont les échelles spatiales importantes dans un écosystème ? Bibliographie. Index.
Same authors books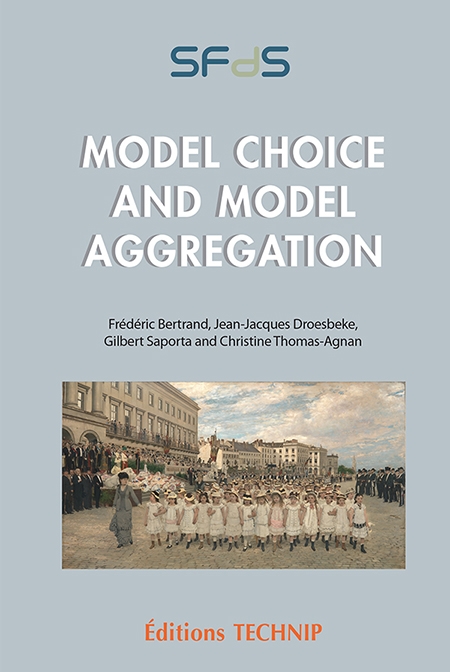 Model Choice and Model Aggregation
September 2017 BERTRAND Frédéric, DROESBEKE Jean-Jacques, SAPORTA Gilbert, THOMAS-AGNAN Christine

Add to cart 62 $ 55 €
Same field books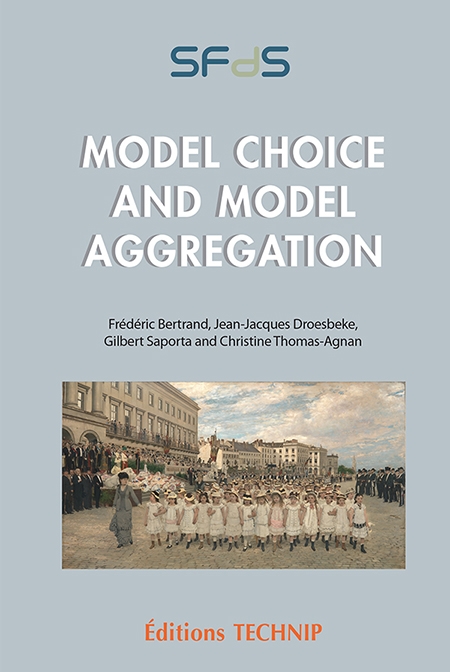 Model Choice and Model Aggregation
September 2017 BERTRAND Frédéric, DROESBEKE Jean-Jacques, SAPORTA Gilbert, THOMAS-AGNAN Christine

Add to cart 62 $ 55 €